Fingerprinting was around in many ancient civilizations. However, it wasn't use for identification. Some cultures used fingerprints as their signatures, and others used them for business transactions.

Identification with fingerprints began around 1686 with Professor Marcello Malpighi. He noticed that fingerprints had ridges, spirals, and loops. In 1823, Professor Jan Evangelista Purkyně published his thesis on 9 fingerprint patterns that he discovered. He claimed that there were different patterns in fingerprints which made up the different prints. The same would be discovered again in 1858 by Sir William James Herschel when the English first began fingerprinting. He used fingerprints for signing contracts. At first he made them use their entire handprint, but later moved to fingertips for printing. After a while he noticed that different person's fingerprints were not all the same. He, too, noticed that different fingerprints had different patterns on them.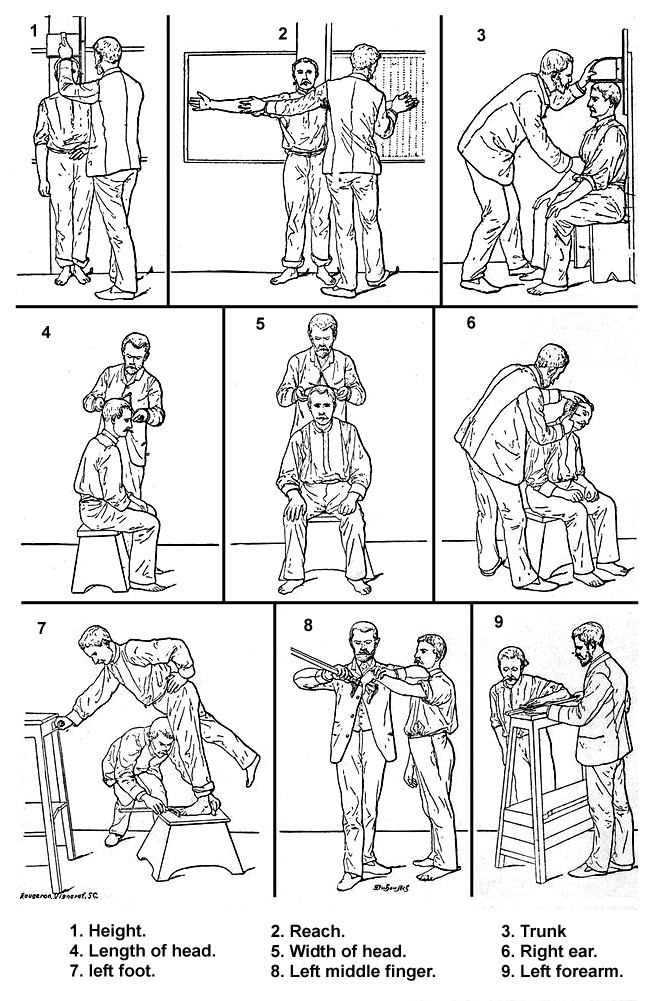 In 1880, Dr. Henry Faulds (credited with the first fingerprint identification) created a way to classify fingerprints. 1882, Gilbert Thompson of the U.S. Geological Survey in New Mexico, used his own thumb print to prevent forgery on a document. In 1882, Alphonse Bertillon devised a system of classification, known as Anthropometry, or the Bertillon System. He used measurements of parts of the body and said that the measurements would only identify one person (different measurements for different people). This method proved invalid when a set of criminal twins were found to have the exact same body measurements

In 1897, the Council of the Governor General of India approved a committee report that fingerprints should be used for classification of criminal records. In 1903 is when the New York State Prison system began the first systematic use of fingerprints in the U.S. for criminals. Through 1905-1908 the U.S. Army, Navy, and Marine Corps began using fingerprints to identify their soldiers. Fingerprints are still used today for identification and, occasionally, signatures.